About
Owner James Huppe, better known as Jim, has been around auto and truck repairs since he was a kid. His dad, James Huppe, Sr., owned his own body shop and did mechanic work for many years. You might say he was a jack-of-all-trades.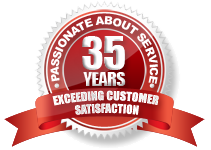 While growing up, Jim helped his dad with the shop doing all kinds of collision and repair work on cars, trucks, and just about anything that had an engine in it. Like his Dad, Jim learned to do mechanic work, too. Together they worked on numerous cars from start to finish, rebuilding both classic and newer cars.
After spending so much time working with his dad rebuilding and repairing vehicles, Jim took an interest in auto glass repair and replacement and started his career. You might say the rest is history. It has been some 35 years now and Jim is known in this middle TN area as being the best at what he does.
Reasonable Rates
Give Jim Huppe a call for any
Auto Glass Repair and Replacement
Cookeville, TN
(931) 510-0505