Classic Antique Car Glass Work
To have a rare and antique auto is the pride of any owner, but sometimes finding parts for older cars is nearly impossible and when it comes to glass, most owners do not know where to go.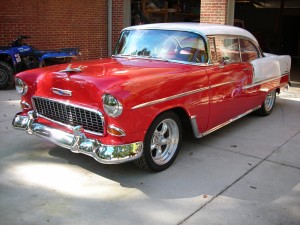 At Jim's Auto Glass, we specialize in all types of auto glass replacement and repair. We can replace or repair all brands, makes, and models–from the windshield to the back glass, we do it all.
We use only the best glass products available, whether it is for older cars, trucks, semis vans, buses, or specialty and classic vehicles.